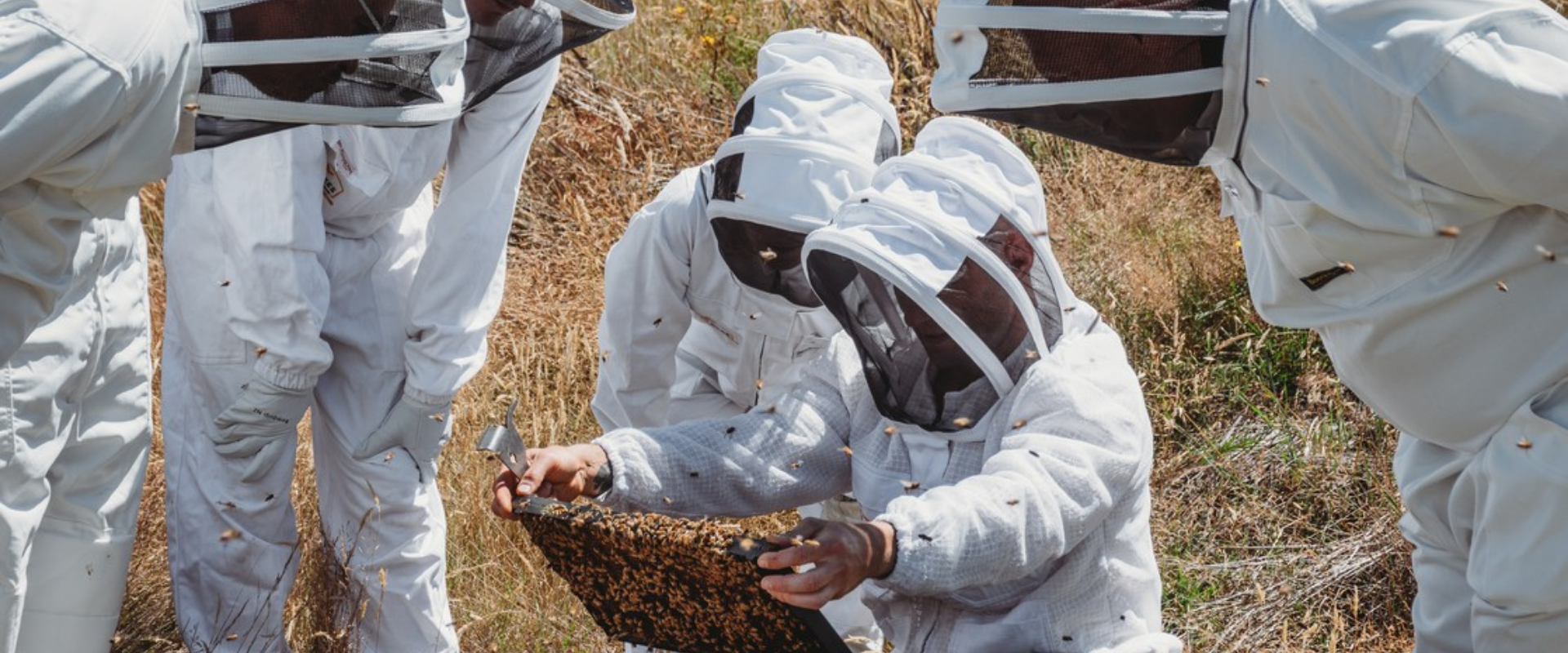 Forage and Feast and Tiaki Bees
Forage and Feast is a celebration of food and local people. The team run local food tours to meet, forage, explore and eat your way around the delightful treats Wanaka has to offer. They bring people together to sample locally grown and produced food and award-winning Central Otago artisanal products.
Behind the local food, home-grown food, wild food and fresh food lie the unique stories of the people. Forage & Feast's mission is to share these local food stories with their guests on a magical mouth-watering food tour.  Here at Tiaki Bees we are lucky enough to be part of Naomi and her team's tours.
Naomi says, "We bring our guests to Barna and his passion for beekeeping shines through. We love having him talk to our guests about the bees, the pollination and of course the health properties of the honey. The guests get to put on the bee-proof suits, puff a bit of smoke about and experience the bees up close. It is so much fun and the guests love it!
We have hired a hive and we house it at Pirate Produce in Hawea. When we receive our honey, we will make lovely Forage and Feast–Tiaki Bees honey pots for our guests to buy. Our future plan is to support our community by gifting hives into schools.
Barna and Tiaki Bees represent all that we are about: involving the community, looking after the environment and enjoying the by-product of caring for the bees – the delicious honey. We also like working alongside Barna because he cares about the bees and the environment and he has found a way for the entire community to get involved."
Check out the Forage and Feast food tours and events. Naomi and her team are masters at presenting our local food story. They have an eye on sustainability, biodiversity and the traceable food systems in our region. They love wholesome, organic, nourishing food, just like us at Tiaki!